Engaging for patients
Offering complete information at the surgery level . Designed like a digital buddy giving the right information before, during and after hospital.
Easy-to-use for hospitals
Easy customization at the surgery level. Valid for day surgeries, traditional surgeries and ERAS.
Better patient recovery
Better and faster recovery thanks to engaged and informed patients.
What is the starting point ?
____________
A patient undergoing a surgery at the hospital has potentially many questions – both general and practical questions.
Doctors and nurses have limited time to spend on each patient (and their relatives). They must choose what information they focus on and cannot answer all questions.
Existing written information is often very scattered in different letters, brochures and websites and it is up to patients to find their way in the information maze.
What is Hoopigo ?
______
An easy-to-use solution for hospitals to support patients throughout their surgery journey, from before pre-op to post-op.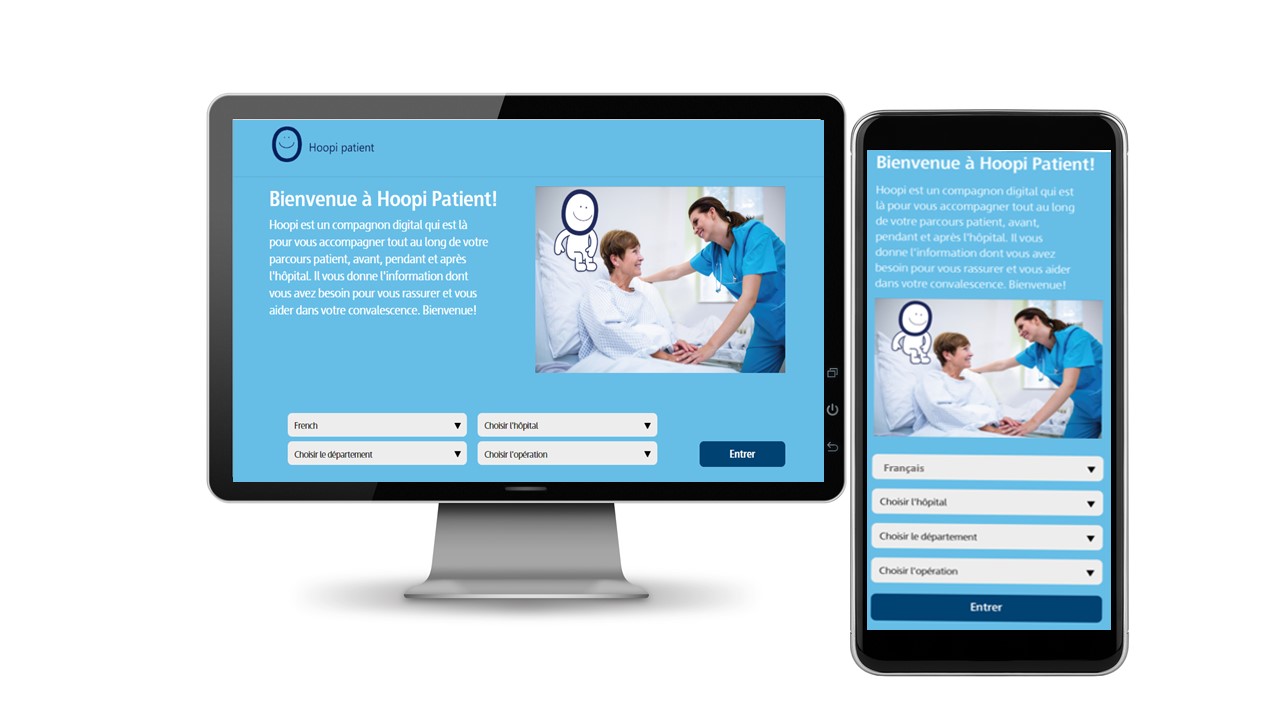 What are the benefits for hospitals?
Saves time for doctors and nurses
Increases patient engagement
Supports the transition towards day surgeries and Enhanced Recovery After Surgery (ERAS)
What is the expected impact?
__________
Save time for doctors and nurses.
For the hospitals, "Hoopi patient" gives doctors and nurses the possibility to be more effective in their interactions with patients.
Doctors and nurses would like to have more time with patients, but the reality is that their time is limited.
Thanks to Hoopigo, they can easily refer patients to relevant, complete and quality proofed information. They can have better quality time with patients, focusing on the critical messages that can only be conveyed through an interaction.
Enable the transtion towars ambulatory care and ERAS, decrease hospital readmissions.
There is a trend towards more day surgeries/ ambulatory care and ERAS. Patients are quickly sent back home with potentially many questions and stress regarding their state of health.
A high cost for hospital and more generally for the healthcare system is related to patients going back to hospital, often through the Emergency unit. Hoopigo helps patients better manage their recovery at home and thus limit unnecessary hospital readmissions.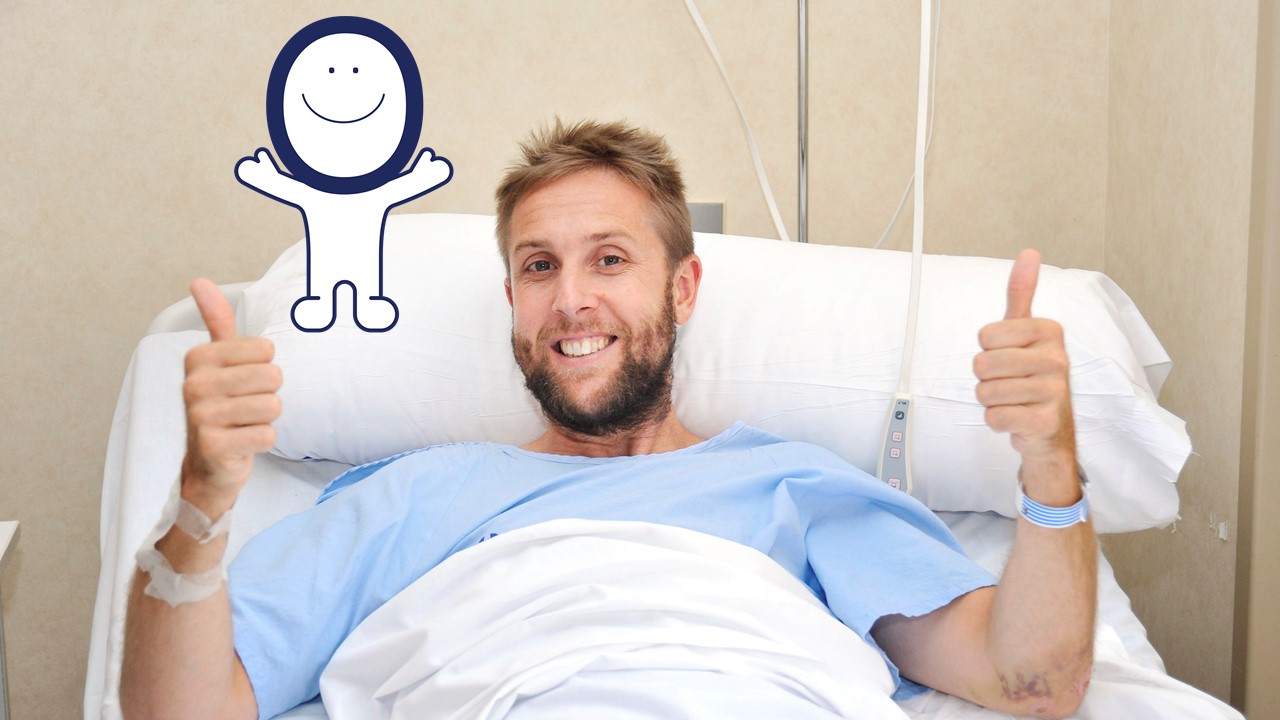 Enhance patient recovery.
By being more active and having access to the right type of information, patients can possibly recover quicker and have less risks of relapse.
We offer a complete solution
_______
Plateform
We offer a platform that is easy-to-use and easy to scale up and implement on multiple surgeries / interventions ("stand alone"). It can be implemented on day surgeries, ERAS and conventional surgeries. 
+ Pedagogy
We help you create well-thought through materials (texts, videos) that make a differnece. We have a strong patient focus.
+ Change management
We help you with the project's change management. We have strong experience in making projects deliver.
Hoopigo in 1 minute (video)
_______