Why Hoopigo for patients ?
Why having a Hoopigo solution for patients, "hoopi patient"?
______________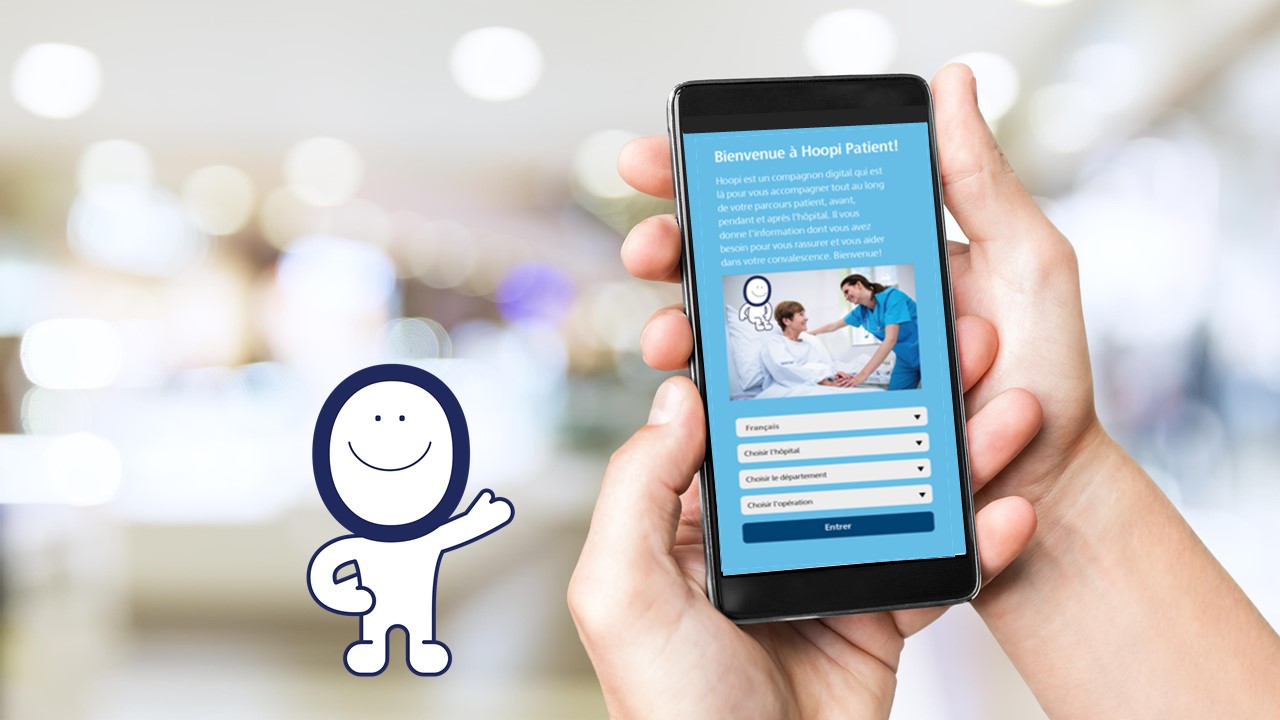 A better understanding of the treatment path
Information before, during and after hospital.
« Hoopi patient » gives patients and relatives the possibility to better manage their recovery after a surgery. The information is up-to-date and centralized in a single place.
"Hoopi"'s idea is to bring answers to patients' answers and questions, be they general or practical. 
"Hoopi" est is like a digital buddy which reassures patients throughout the treament path particularly when they come back home.
Expected result: a better recovery 
More anticipation.
Patients have more control over their recovery and can better manage their health. What progress to I need to make this week? It is normal that I cannot lift heavy weights? How can I decrease my pain in the shoulder?
Less stress.
By having answers to their questions, patients can better harness their stress and fully invest their energy in their own recovery.
Easy to use for patients and relatives
______________
Always there: before, during and after hospital
Our solution follows and supports patients throughout their journey, from before hospital, to their hospital surgery to their recovery at home.
Comprehensive information
No need to look at different sources of information. All is included! And the information is quality proofed.
Friendly tone
The tone of Hoopi patient is friendly and encouraging. A nice character « Hoopi » makes the journey easier and reassuring.  
Easy access
Easy to use for both patients and relatives – on a tablet, a mobile phone of a computer. It is « mobile first » which means adapted first to mobile phones. No need to download an app !