How does it work for hospitals?
1 >> Go to the editorial interface
"Hoopi patient" has its own editorial interface which makes it easy to update information. The interface is independent from hospitals' IT systems. There is no use of patient information or patient record!
There is one administrator per hospital unit. Each admin has a specific login to come on the editorial interface.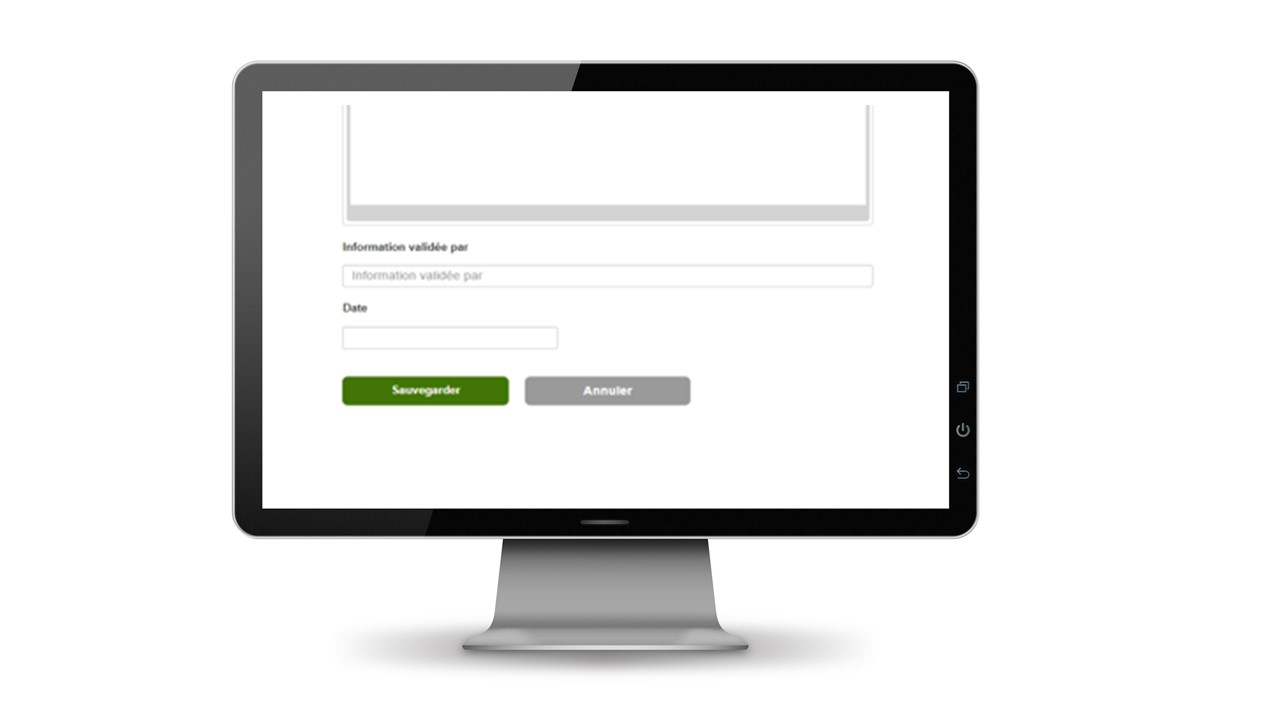 >> Validate and sign the content
There is always a « quality » stamp on the text. Why ? Because it is important that each text is validated by the relevant responsible person from the hospital department. It means that each text has a reviewer and a date indicating when the review was done.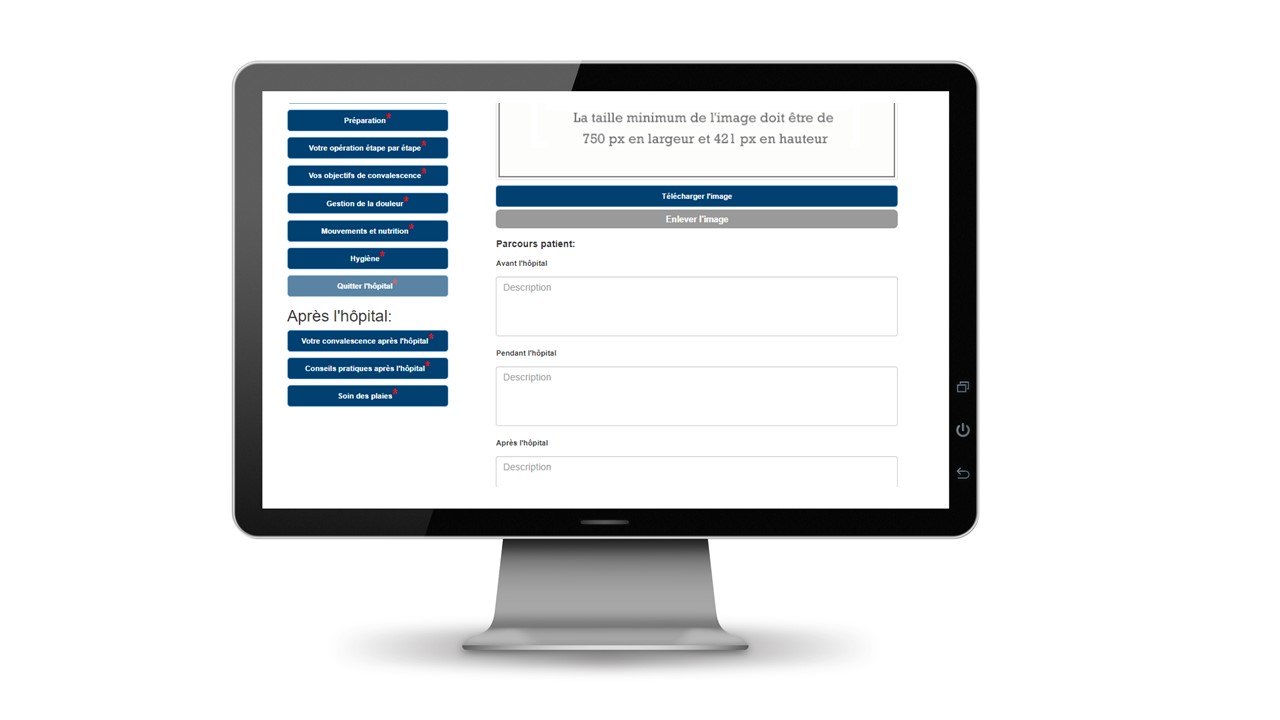 2 >> Edit the patient information
The editorial interface is both structured and flexible. It is very easy to add surgeries. It is also very easy to edit the texts, change photos, films and why not add new sections.
It is possible to start on a blank page. For those who will save time, we have also built templates (at the surgery level) so that it is easy to start with pre-populated text.
3 >> Et voilà! Patients have now access to the content
"Hoopi patient"  is available on mobile phones, tablets and computers. It is designed as a "mobile first" interface which means that it is fully adapted to mobile phones' screen format. It looks like an app… but it doesn't need to be downloaded on apple or android!
Please check : www.hoopipatient.com